Manufacturers of Natural Quartz Surfacing:
Features:
* Extreme hardness and scratch resistant.
* Twice the strength of granite.
* Non-porous/NSF rated. Suitable for all food prep.
* Stain and bacteria resistant.
* Maintenance free. Clean with soap & water.
* Wide color selection.
* More consistent color pattern than granite.
* Not recommended for extreme heat applications.
93% pure quartz crystals mined from the earth and blended with 7% resin and color pigment. Quartz is a hard, crystalline mineral composed of silicon and oxygen atoms. Quartz is the second most abundant mineral in Earth's continental crust, behind feldspar.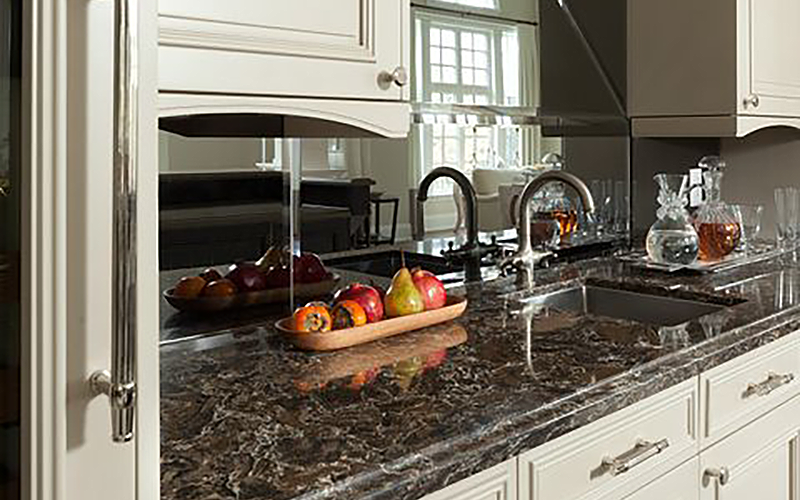 Cambria®
Discover the warmth and richness that can only be found in natural quartz surfaces – where elegance and beauty meet function and lasting durability. With an endless palette of dazzling colors showcasing the depth and character of natural quartz, you'll see why more and more homeowners are asking for Cambria by name. Bring your dream kitchen or bath to life today – Discover yourself in Cambria!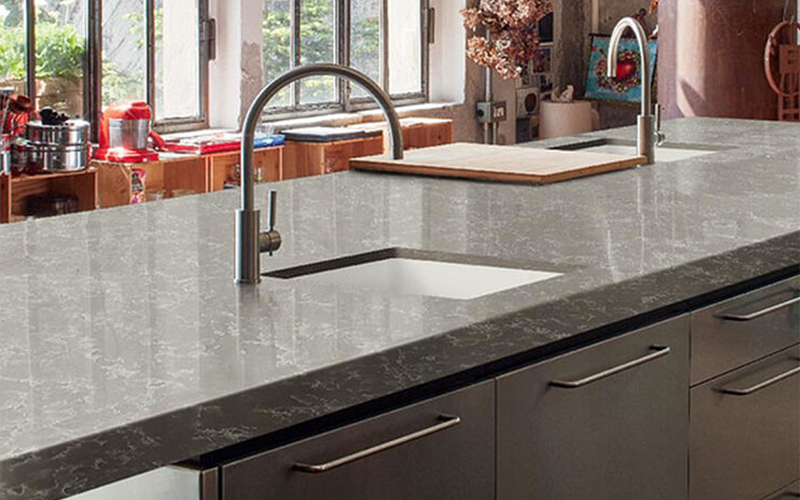 Corian® Quartz
Countertop surfaces are composed of advanced composite material made with pure quartz crystals. Quartz is one of nature's strongest materials, quartz countertops made with quartz surfaces are also incredibly durable and resist both heat and scratches. Custom-fit to your exact specifications and virtually maintenance free, is perfect for your home.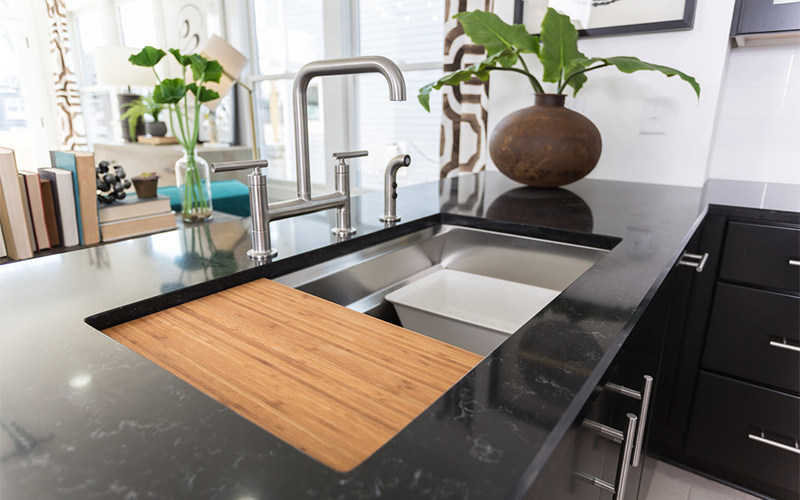 Hanstone™
Imagine the ideal surface – one that offers extraordinary beauty, and twice the strength and durability of granite. HanStone begins with the inherent, natural elegance of quartz, then uses advanced technology to create a new realm of possibilities: Dramatic colors and vibrant patterns. A more luxurious sheen. Greater strength and resilience. Minimal maintenance. Solid value.
Plus, HanStone gives you the design flexibility you need to make your vision a reality.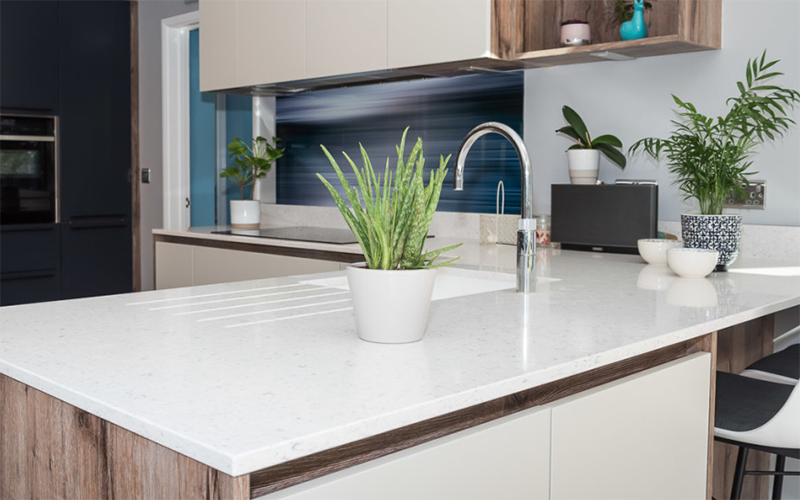 Silestone® Quartz
The look, the touch, the feel, is but the basic ingredients in a sophisticated formula of development and design. Silestone offers virtually unlimited possibilities in terms of applications. Ideally suited for kitchen countertops, Silestone is also excellent for bathroom vanity tops, table tops, floors and even shelving. On a vertical line, Silestone makes for excellent backsplash designs, shower walls and other wall cladding, giving the end-user the power to continue reinventing their spaces with Silestone Quartz
Viatera®
Viatera® is composed of quartz blended with advanced polymer resins and colorfast pigments. The manufacturing process takes place under intense heat and pressure. The innovative design combined with cutting edge technology makes Viatera® the highest quality quartz surfacing material available. Viatera® is 93% natural quartz providing an extremely durable living environment for the most demanding of consumers.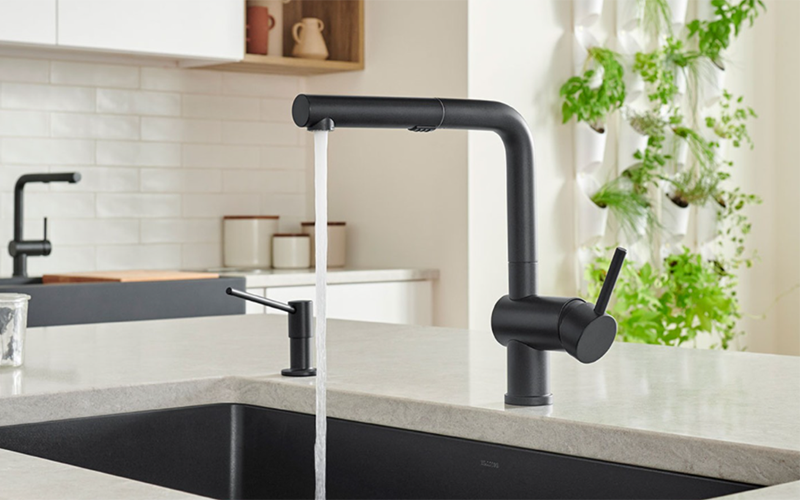 Blanco Sinks
A Blanco unit is a seamless, fully integrated, kitchen water hub solution that makes everyday life in the kitchen easier. It's a sink, faucet and accessory system that works together to enhance your experience with water. Coordinated sink and faucet color combinations and exceptional finishes create an interesting and unique, holistic water hub design.