Paper Composite Countertops:
Features:
* Environmentally friendly.
* Durability, harder than wood and lighter than stone.
* Heat resistant.
* Non-porous, like stainless steel, water and stain resistent.
* Will not hold bacteria.
Paper composite panels are a phenolic resin/cellulose composite material made from partially recycled paper and phenolic resin. Multiple layers of paper are soaked in phenolic resin, then molded and baked into net shape in a heated form or press.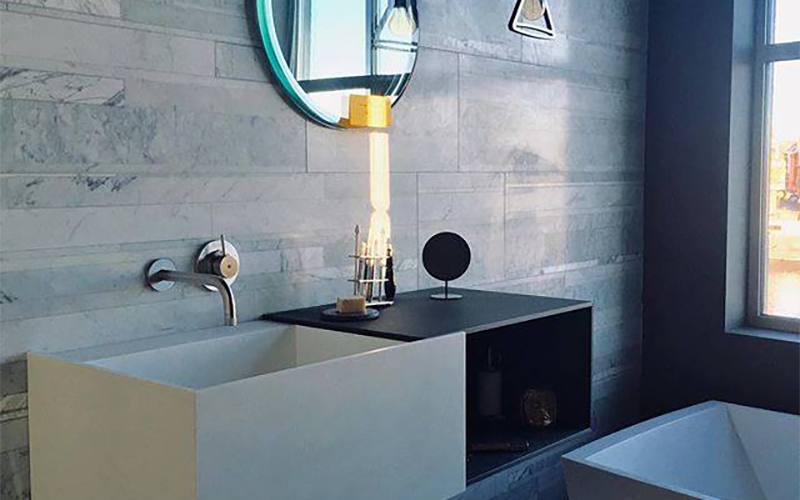 PaperStone
PaperStone countertops are made with either 100% post-consumer recycled cardboard or 100% post-consumer recycled paper, and a resin system that contains no synthetic or petroleum products. Designed with the beauty and strength of stone countertops, Paperstone countertops have the durability of steel. Water absorption is less than 1% with a compressive strength of 45,000 PSI.